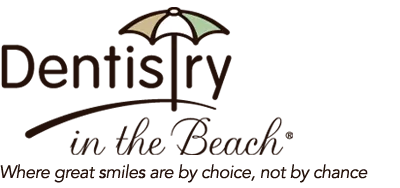 Life has been anything but normal these days and we sincerely hope you and your family are in good health. We are happy to inform you that we are now able to once again provide dental care for you [and your family]. The Ministry of Health has lifted the restrictions placed back in March. While many things have changed since then, one thing has remained the same: our commitment to your health and safety.
Our office has always followed strict infection control standards and in order to keep us all protected during this pandemic and in the future, we have updated our protocols. When we see you at your next appointment, things will be a little different. Here's what the new normal will look like at Dentistry in the Beach.
BEFORE YOUR APPOINTMENT
If your appointment was cancelled due to the Covid-19 closure or you would like to schedule a new appointment, please call us or email us at

[email protected]

and we will be happy to schedule you an appointment
Appointments will be spaced out to allow for physical distancing between patients as well as amongst staff. This means less flexibility for scheduling your appointment, but it is in place to reduce the number of patients and staff in the clinic at any one time.
If you have an existing appointment that was scheduled pre-covid in the coming weeks, you may notice on your appointment confirmation email or text that the time of your dental appointment has been adjusted by ½ hr. – 1hr. This is to allow for the new distancing guidelines. We apologize for the inconvenience, however if the new appointment time does not work for you, please let us know and we'd be happy to find another day/time that may work better for you schedule.
In following physical distancing guidelines for the time being we will only be offering restorative appointments on Mondays and Tuesdays, and offering hygiene appointments on Wednesdays and Thursdays. Rest assured, these procedures and protocols are designed to create the safest environment for you, other patients, and our team
Our office will reach out to you the day before your appointment to ask you some Covid-19 screening questions. Every patient (including accompanying guardians) will be required to complete the screening before each visit. You will be asked the same questions upon your arrival to the clinic for your scheduled appointment
Only one parent or guardian will be allowed and they may be required to wait outside the clinic during the appointment. Adult patients must come alone unless physical assistance is required
We ask you arrive 5 minutes early for your appointment to allow time for the in-office Covid-19 screening questions as well as a Covid-19 Patient Consent form. For social distancing purposes, we ask you wait in your vehicle and give us a call (or text) to let us know you have arrived and we will advise you when to enter for your appointment
UPON ARRIVAL FOR YOUR APPOINTMENT
Each patient and guardian will be required to bring and wear a mask BEFORE entering the clinic. This is mandatory. Entry will not be permitted without a mask. We ask no gloves be worn as hand sanitizer will be provided. Please do not remove your mask until you are asked to remove it by your clinician
You will be required to stop at the hand sanitizer station to sanitize your hands upon entry to the reception area
A staff member will take your temperature will be taken using a contactless thermometer and will ask you the same COVID-19 screening questions as the day before. Please note this is required by law. You will also be requested to fill out the COVID-19 Patient Consent for Treatment form
You will see that our waiting room will no longer offer coffee, magazines, children's toys or books, since these items are difficult to clean and disinfect between patients
INSIDE THE CLINIC
In addition to the barriers at our reception desk, you will notice floor to ceiling barriers in the entryway to each operatory. This is to minimize environmental surface contamination as well as reduce operatory turn around time between patients
Cleaning and disinfection have always been a priority in our clinic, however given the times, we are taking extra precautions when it comes to procedures and protocols. We sanitize all touched surfaces after each patient
We have installed Hepa Air purification systems in all operatories to provide the highest air quality to both patients and staff
Once you are seated in the operatory, you will be asked to rinse with a pre-procedural rinse in order to reduce the bacteria in the oral cavity
Depending on their role and the particulars of your treatment, our clinicians will be donning enhanced personal protective equipment (PPE), such as N95 masks and face shields, gowns, caps etc.
When possible, we may direct you to exit through the back of the clinic to promote social distancing. If this is the case, our staff will be in contact with you to settle any outstanding fees that may not be covered by your insurance plan. If possible, we ask you leave us a credit card number that we will securely place in your file in order to process contactless. You may also pay by e-transfer or over the phone with a credit card number.
We look forward to seeing you again and are happy to answer any questions you may have about the steps we are taking to keep you, and every patient safe in our practice.
Thank you for your continued support during these challenging times we appreciate your understanding as we eagerly try to accommodate all of your individual dental needs. We value your trust and loyalty and look forward to welcoming you back to our clinic.